Why we should strive to ELEVATE: A new player personnel decision-making approach
Anyone who follows the NBA draft year after year has certainly heard the terms Best Player Available and FIT. Both are common player personnel decision-making approaches and both have some pitfalls.
Best Player Available, or BPA, is built around asking the question "who is the BEST player available to us?" The point of BPA is to maximize value and accumulate a wealth of talent. History will show that every NBA champion and finals opponent featured rosters with a wealth of talent. The BPA logic then revolves around acquiring enough stars (a big three is the big thing right now) to meet the talent parameters of past NBA champions. On the surface, this makes a lot of sense. In a game where only 5 players per team can be on the court at any one time the value of each individual player is intrinsically higher than in other sports. So maximizing the talent of each individual player should, in theory, maximize the talent of the entire lineup and roster overall. But does that always actually work in reality? Let's dive a little deeper below the surface of BPA.
First off, simply collecting a lot of talent does NOT guarantee success on any level. We have seen truly great collections of talent fail to claim the championship in the NBA like the record-setting 2015-16 Golden State Warriors with Curry/Thompson/Green/Iguodala, the 2010-11 Miami Heat with James/Wade/Bosh, the 2003-04 Los Angeles Lakers with O'Neal/Bryant/Malone/Payton, and the West/Baylor/Chamberlain Lakers of the late 60s and early 70s. And other teams featuring a wealth of star talent have failed to reach the conference finals despite their talent including the 1998-99 Houston Rockets
the 2012-13 Los Angeles Lakers
and the six seasons the Los Angeles Clippers were Lob City.
Second, how do you define Best Player Available? What does "best" really mean in this context? Does it mean the player with the most career accolades to this point in time? Does it mean the player most likely to become an All-Star/All-American/All-League player? Does it mean the player most likely to become a primary scorer on a team on this level? Does it mean the player most likely to become the primary defensive cornerstone of the team?
Third, what does BPA, regardless of how your team has defined best, mean when comparing players who play different positions? Or players who play different roles? Or players who play in vastly different offensive and defensive systems? Even with a clear definition of "best" comparing players with different variables is akin to comparing apples to oranges to strawberries to kiwis to watermelons.
Fourth, how does this BPA actually fit with your team? Do their skills compliment, complicate, or overlap with the skills of your other core player(s)? Is this Best Player Available realistically likely to have a net positive overall impact on your team, a meh one or net negative impact on your team overall given your team's context?
Fifth, given the context of your team how realistic is it to expect this Best Player Available to reach his/her ceiling/potential with your team? Are your team's offensive and defensive systems conducive to the maximization of this player? Can this player be maximized playing alongside your other core player(s)?
Jahlil Okafor
and Dion Waiters
were never going to reach their ceiling/potential alongside Joel Embiid/Dario Saric/Nerlens Noel and Kyrie Irving respectively there was simply too much overlap in skillset and the best role for them to be maximized.
In regards to the last two points made I've heard a lot from my mentors and other people in the basketball industry that you should ALWAYS go for talent maximization because you can always make a trade later. This perspective doesn't factor in three pretty significant things in my opinion.
Trades are exceptionally more difficult to pull off in reality than the fans, media, and 2K gamers have been lead to believe. Trades require that each decision-making shareholder from each involved team (which means a LOT of people) ALL agree that this is a good deal for their team. Trades also require complex CBA and NBA by-law navigation and logistics to be approved. Also, your leverage is worsened when other teams know you will eventually have to make a deal because of my next point.

Too much overlap in skillsets and/or role among your "stars" leads to diminishing returns and means you can't truly maximize each player simultaneously or the team overall necessarily. In which case, is 67-75% of player A STILL the BPA given your current star(s)?

It is a waste of resources. If your team NEEDS a player whose skills are drastically different than the BPA then why waste the time, effort, and $ on a player you know you will likely have to move later for what you currently need?
There are certainly some potential issues and pitfalls with adopting a strict Best Player Available approach to player personnel decision-making but what about FIT?
FIT revolves around the question "what does our team need?" The point of FIT is to plug any holes for the team. Historically speaking, every champion and finals opponent have generally had highly complimentary rosters. So the logic behind FIT also makes a lot of sense. But FIT has its own pitfalls too.
First, like with BPA, how do you define FIT? Does FIT mean taking the "best" center available because your team either lacks depth or talent at the center position like the Sonics did in three consecutive draft classes – 2004, 2005, and 2006? Does FIT mean taking the player who "best" fits in your team's offensive and/or defensive systems? Does FIT mean choosing the player who "best" fits alongside your core player(s)?
Second, a team could have multiple holes to plug so how do you prioritize your needs with FIT? Do you prioritize the hole in your roster that has the least depth? Or the hole in your roster that has the least talent? Or the hole that would most compliment or cover up for your core player(s)? For example, if you need a center and a pg and you have less depth or talent at center the priority may be clear. But what if the best available center may be a less impactful player than the 5th best point guard available?
Third, if you are too focused on plugging holes right now and in the immediate future you may overlook a player who can prompt the next evolution of your team. Do you consider the immediate next season or two? Or is your timeline more long-term or fluid? Is this player a fit for the systems you currently run or for the systems you WANT to run?
Both Best Player Available and FIT have definite drawbacks but what other approaches can be taken on player personnel decisions? Let me introduce the approach I prefer which I call Elevate.
The Elevate approach to player personnel decision-making is centered on the question – "which option available to us is most likely to elevate the overall team's performance closer to our goal(s)?" It is like an expansion on FIT with a touch of BPA. This question involves maximizing value just like BPA (and actually is one way a team could define BPA) and like FIT it is focused on the TEAM instead of the individual. So the core question that drives Elevate features elements of both BPA and FIT but with some distinction from both BPA and FIT.
Let's examine how the Elevate approach deals with the aforementioned pitfalls of BPA and FIT.
While simply accumulating a wealth of talent may raise your team's floor to contender status the truly most dominant teams feature talent that compliments each other. Think the 2007-08 NBA Champion Boston Celtics headlined by Kevin Garnett, Paul Pierce, and Ray Allen. While there was some overlap in their skillsets each of their primary skills were distinct from and complemented those of the other two stars. Since Elevate focuses on improving the OVERALL TEAM's performance it steers you more towards complimentary collections of talent like the 2007-08 Celtics than the less complimentary collections of talent like the 1998-99 Rockets, 2012-13 Lakers and the Lob City era Clippers.
The Elevate approach bypasses some of the difficulty in defining what "best" in BPA means in a vacuum by grounding it firmly in a strong knowledge of the skills of your team's core player(s) and what offensive and defensive systems your team wants to run. Elevate gives clarity to the ranking of options in the player personnel decision-making process.
Elevate avoids some of the problems in comparing guards to wings to bigs all in different offensive and defensive systems by zeroing in on how each player should fit alongside the current core player(s) in the offensive and defensive systems your team wants to run. This streamlines the comparison from a whole mess of fruit to just selecting which berry you prefer.
The questions of how would this player fit with your team and whether or not the player is likely to be a net positive, neutral, or negative impact on your team play right into the Elevate approach. Elevate is ALL about discerning which option will realistically maximize the positive impact on the TEAM as a whole. The very foundation of Elevate centers on knowing your own team like the back of your hand and what keystone piece can strengthen the entire ecosystem.
The Elevate approach can avoid the poor meshing decisions like Jahlil Okafor for the Sixers and Dion Waiters for the Cavaliers. Because Elevate is about maximizing the lineup/roster and NOT the individual players your team doesn't have to worry about misusing valuable resources on players who won't maximize their impact on the team.
The whole issue of getting 50-75 cents on the dollar in return for a talented player who just didn't quite work out with your other core player(s) is also avoided by Elevate. Since you are focused on getting talent that complements and elevates your other talent you won't encounter as many poor fits and have to sell low.
The Elevate approach comes with a very clear definition of FIT. Under Elevate FIT means which player best compliments and elevates your core player(s) within the systems you want to run.
Given the definition of FIT under the Elevate approach mentioned above Elevate provides clarity on how to prioritize any holes in your team. Which hole complicates things most for your core player(s) and systems? That's the hole Elevate would have you prioritize filling.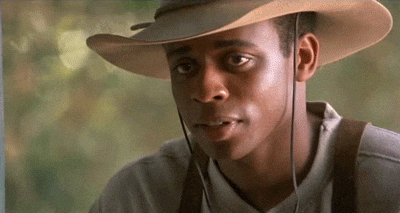 And lastly, the Elevate approach counters the timeline question that plagues FIT by offering clarity in focusing on players who will fit into and elevate the systems your team wants to run over the more foreseeable next two seasons. (Shout out to Phillip E Tetlock & Dan Gardner for their excellent book Superforecasting – give it a read).
The Elevate approach can address all of the concerns associated with BPA and FIT but it does have a concern of its own. Successfully employing Elevate requires a deep understanding of the following:
Which offensive and defensive systems does your team want to run and WHY?
Who are your current core players and does your team want them for the long haul?
What are the main skills of your core players and how can those skills be elevated by combining with other skills that will maximize your lineups?
If you don't truly know the answers to these questions the Elevate approach will not work as well as it can.
But for those teams and scouts (professional and amateur) who are willing to put in some elbow grease and dig deeply into answering those questions, the Elevate approach may help you elevate your entire team towards your goals.
---